The Specialist
Dr. Joris van der Lugt
Doctor Joris van der Lugt (1976) has over 14 years of experience as an orthopedic surgeon and trainer in The Hague/Zoetermeer. He specializes in hip and knee replacements, as well as repair surgeries of these replacements. He has since made thousands of patients happy with a pain-free and active life.

In 2022, he emigrated to Marbella. He currently works Wednesdays and Thursdays at Hospital Vithas Xanit Estepona (insured care) and Mondays and Fridays at Compass Clinic Estepona (private care) and Marbella Sports and Orthopedics (private care). In addition to hip and knee surgeries, he specializes in infiltrations with the blood products PRP and N stride to postpone surgeries for years. For more information see marbellasportsandorthopedics.com

4 days a month he is in Utrecht at Flexclinics for operations and consultations. Dutch people living in Spain who have health insurance through the CAK can get a hip or knee prosthesis which is fully reimbursed by the CAK provided the operation is performed on Dutch territory. You can fly back after at least 1 week. The follow-up treatment will then take place again in Spain.
Marbella Sports and Orthopedics
Urb. los Olivos 1 (near the Aloha College)
29660 Marbella

Mobile: +34 633 33 99 39

Website
Marbella Sports and Orthopedics

MSO was founded with a simple but powerful mission: to help people get the most out of their joints and live life to the fullest. We offer an exclusive and high-quality service that allows patients to receive the best possible orthopedic assessments and treatments. Our team works closely with CostaSpine, an established medical practice on the beautiful Costa del Sol.

At MSO, we believe that every patient deserves personal attention and care. That's why we have a team of highly qualified orthopedic specialists who take the time to listen to each patient's concerns and needs. We use the latest medical technology and techniques to diagnose and treat a wide range of joint-related conditions, from arthritis and tendonitis to fractures and sports injuries.
Medical Tourism
Marbella - Utrecht

If you live in Spain and your health insurance is through the CAK (Central Administration Office), surgery is only reimbursed in the Netherlands. You can do the initial consultation in Spain and have the surgery done in Utrecht. After a week you may fly back to Spain with your new hip or knee.

If you have any questions or would like more information, please fill in the contact form at www.flexclinics.nl or on this website.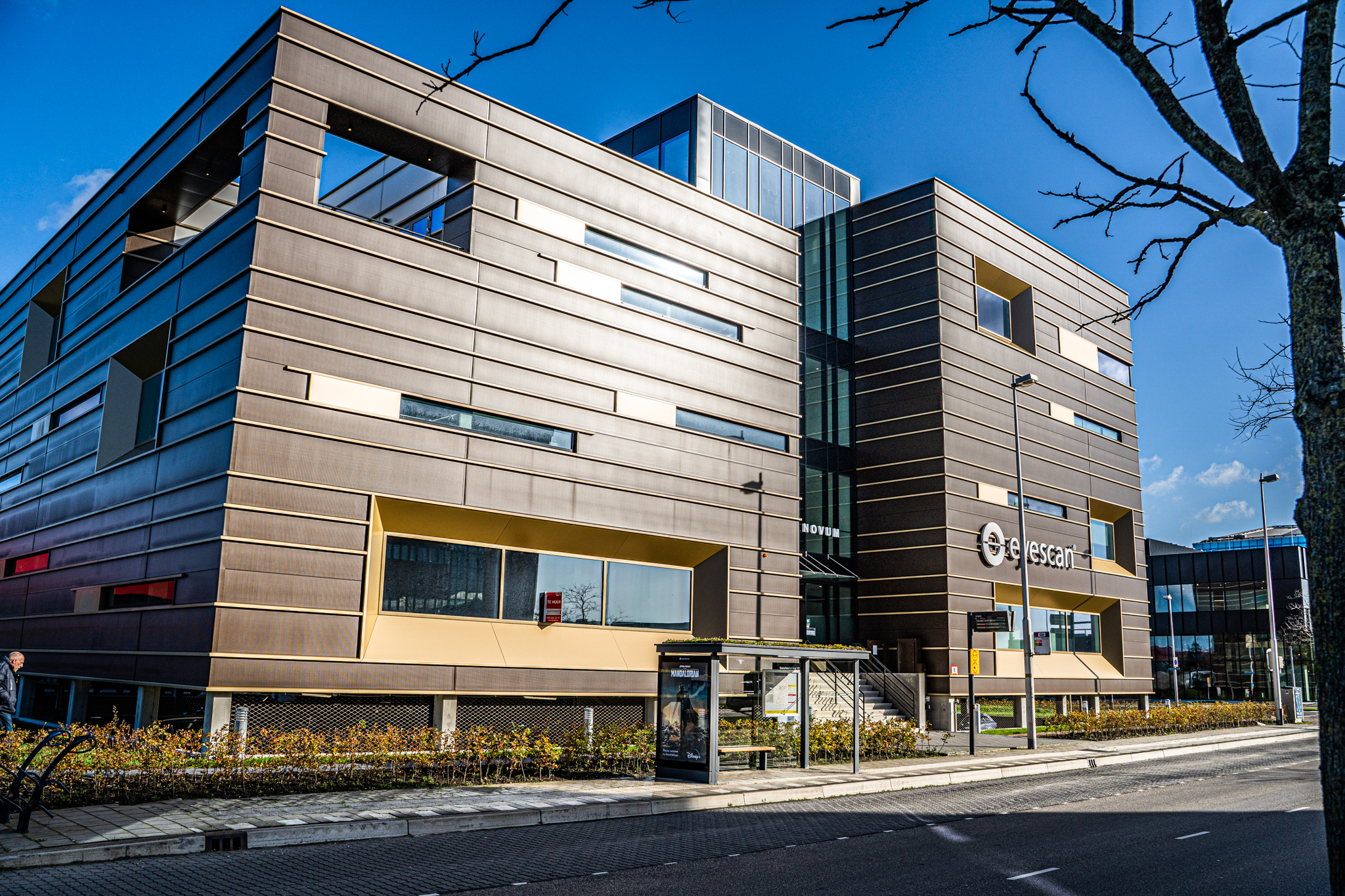 Medical Tourism
Utrecht - Marbella

Would you like to rehabilitate under the Spanish sun after your new hip or knee replacement?

The operation will be performed by a Dutch team. You will be assisted postoperatively by a Dutch or English physiotherapist. After at least one week you will fly back to the Netherlands, but of course you may stay longer with your partner or carer. A large part of the costs will be covered by your Dutch health insurance, but you will always have to pay a contribution yourself. But in return, you will have a relaxing rehabilitation and a fantastic holiday. The first consultation and the follow-up consultations can take place in Utrecht or Marbella.
I had a hip replacement in July by Dr. Joris and his team. After 6 weeks all is great. Apart from the expected aches. The hip is fantastic and the scarring hardly noticeable. The service provided before, during and after the operation was first class and all was made very simple for me. I would have no doubts in recommending Dr. Joris and his team.
Excelente profesional me hice una arthroplastia de cadera y estoy súper contento muy recomendable
Janet Cheetham

2023-08-15

Dr. Joris & the Vithas Xanit hospital in Estepona were 5 star for my recent knee surgery. Excellent staff and facilities from start to finish. Highly recommend Dr Joris his professionalism and courtesy. Many thanks.
Estuve en la consulta del doctor Joris Van der Lugt. Desde el primer momento me inspiro muchísima confianza, por su cercanía y por la información clara y concisa. Tenía un Impeachment coxofemoral y la solución era implantar una prótesis total de cadera. Me operé justo hace dos semanas con el doctor Van der Lugt. Pase un posoperatorio muy favorable, a las 24 horas estaba ya en casa Desde entonces mi evolución ha sido muy satisfactoria. Tras dos semanas de posoperatorio camino solamente con una muleta, Voy a Fisioterapia tres veces por semana y ya estoy conduciendo mi propio coche . Solamente tengo palabras de infinito agradecimiento al doctor Van der Lugt por su profesionalidad y buen hacer Cordialmente Jaime Pinzón.
Laura Giulia Doriana Raimondi

2023-06-20

Profesional muy atento, competente y amable
Hossain Roshani

2023-06-11

Dr. van der Lugt is not only a nice and warm personality but also a fantastic orthopedic surgeon. He operated my mother in low on both knees. 200% result. She is treated in a short time with maximum function. She asked me to note her appreciation.
Henry Bassadone

2023-05-30

We are so grateful for the care and attention you gave to my wife before during and after here knee surgery replacement in April. We appreciate all you have done Thank you
Joris is highly recommended as your orthopaedic surgeon! My hip replacement in Cenyt Hospital in Estepona went perfect. Even so important: he is very patient oriented, listens, answers and supports. And you have direct contact with him! Also, the supporting staff is very helpful with making other appointments etc. Rene Maassen Mijas
I cannot recommend Dr. Joris van der Lugt more highly. I am so grateful to him for his extraordinary care and expertise. My experience is a little complicated. I had a bicycle accident just over three months ago, my right thigh and hip assumed virtually all the impact of my fall. I was taken by ambulance to the public hospital in La Linea where I was examined and X-rayed. I was told that I could go home and that I had no broken bones or serious injuries and could expect to fully recover within 10-12 weeks. I experienced excruciating pain over the next few days, but gradually I regained some mobility and flexibility in my right leg so I felt I was on the road to recovery. However, after 10 weeks, I was still feeling significant pain in my leg and hip and could not walk without the use of a cane. I consulted a specialist at the Cenyt Hospital in Estepona who told me that my recovery might take another 3 months. He booked me appointments with physiotherapists and, most fortunately, referred me to Dr. van der Lugt. It took Dr. van der Lugt only a few minutes to determine that my injuries were a lot more serious and subsequent X-rays and CT scans confirmed that I had three fractures in my pelvis and that the top of my femur and been pushed 2 inches into my hip. Luckily for me, one of his scheduled surgeries had just been canceled and he slotted me in for surgery two days later. He cautioned me that I might have to undergo two surgeries, 6 weeks apart, because he was a little concerned about the overall stability of my hip and pelvis. Much to my relief, and as a result, I am sure, of Dr. van der Lugt's extraordinary skill, only one operation was necessary. I was discharged after one day after the operation. One day later, I am virtually without any pain and able to move comfortably around with crutches. I should mention that the care I received at the Cenyt Hospital was exemplary. The entire administrative and healthcare team could not have been kinder and more attentive and professional. I was touched by their care and concern for me as a patient. As for Dr. van der Lugt, I can only speak in utter superlatives. He is kind, caring, communicative and obviously extremely competent. One could not ask for more from a surgeon. I cannot thank him enough. Sincerely, Nigel Livingston (Professor Emeritus)
David Jesús Martín Hurtado

2023-03-15

Me atendió en la clínica Cenyt de Estepona y fue súper amable. Un 10 por él.
Waiting times
Consultations
Utrecht: 1 to 4 weeks
Marbella: 1 to 2 weeks
Operations
Utrecht: 1 to 2 months
Marbella: 1 to 2 months
Consultations and operations
Consultation
If you are insured by a Dutch insurance company, the consultation will be reimbursed if you have a referral from your GP. Without this referral you will have to pay the consultation yourself.
Initial consultation Marbella: 150 euros
Follow-up consultation Marbella: 100 euro 
More information
Operations
Operations are covered by Dutch insurance.

More information
Appreciation on Lugt, J.C.T. van der, Centre for Orthopedic and Movement FlexClinics Orthopedics.
"Having been a surgeon myself for 30 years, I was extremely critical when my knee problems required surgery. All the orthopedic surgeons I personally knew well were now retired. After informing myself intensively, I ended up with colleague Van der Lugt in Marbella, working at the Ceram Hospital. The whole treatment went perfectly and I was operated on both knees lege artis. The whole procedure was extremely friendly and the reception at the Ceram Hospital very pleasant. The most important thing was and is that the treating doctors appeared to be knowledgeable and experienced. Highly recommended!"
Appreciation on Lugt, J.C.T. van der, Centre for Orthopedic and Movement FlexClinics Orthopedics.
"Van der Lugt is a sympathetic and competent doctor. He explained and reassured me. Everything went as he said it would. The reception in Flex Clinics was excellent. The accommodation was perfect. In the operating theatre, there was a good, cheerful atmosphere under the guidance of Mr van der Lugt. The operation went very well. People were satisfied. Both in the recovery room and in my room, Mr. van der Lugt showed great interest in my upcoming recovery. After just over 14 days I was walking again! Fantastic! Many thanks to Dr. van der Lugt! I wish him continued success!

Utrecht on 14 February 2022
Appreciation on Lugt, J.C.T. van der, Centre forOrthopedics and Movement Reinier Haga Orthopedic Centre
"Mr. vd Lugt was the ideal practitioner for me. Communicatively strong, sense of humour, never feeling rushed. He remembers personal details and shows that he is a 'people person'. He is also simply great at his job. Top."

Zoetermeer on 27 December 2021
Appreciation on Lugt, J.C.T. van der, Centre for Orthopedic and Movement FlexClinics Orthopedics.
"In mid-October I was operated on my knee by Dr. Van de Lugt at the Flexclinics in Utrecht. Dr. Van de Lugt is a good listener and discusses the possibilities in a very pleasant way. The operation went very well and the wound is now healing perfectly, partly due to the innovative way of attaching the stitches (ZIP line). In addition to Dr. vd Lugt, the Flexclinics have an excellent team that works together and provides excellent care in a relaxed manner. The aftercare by both Dr. v.d. Lugt and the team is also excellent. I am extremely satisfied.

Utrecht on 7 November 2021
Contact us by mail or phone